by Josie Walker, Ex3 Facility Solutions, LLC
Imagine you're an HVAC tech. It's late August you've received a work order for a malfunctioning air conditioner unit.  You arrive to the school in the heat of the day, climb up to the roof and look for the unit to room #101C. UGH! The rooftop units are labeled 1-50, not corresponding with the room numbers at all. After a couple of trips in and out of the building, you determine which one belongs to Room 101C. You shake your head as you get to work on the unit simply labeled "7."
To anyone with a bit of experience with school facility management, this is a painfully familiar tale.

How Did We Get Here?
For most facilities, the story goes like this:
Architects assign numbers to rooms early in the design phase
Those numbers often land on the final construction documents
Multiple trades use the numbers for submittals, systems design and programming
Pretty much all finishes for a room wind up tied to those numbers – carpet, paint, lighting fixtures, plumbing, HVAC units and life safety systems such as fire alarms and more.
Then, as construction nears completion, the owner of the facility creates a numbering plan – and orders room signage – that seldom matches the architectural room numbers. You get the picture.
A Better Way
The key to building intelligence is involving the right players early in the process. Bring administrators, maintenance, and operations staff together to determine room numbers between 50%-90%  of construction document (CD) completion. Finalizing room numbers during your design phase ensures general contractors and their trade partners have correct information. Beginning with the end in mind avoids future confusion, inefficiency, and frustration for everyone – your facility technicians, controls contractors and even first responders.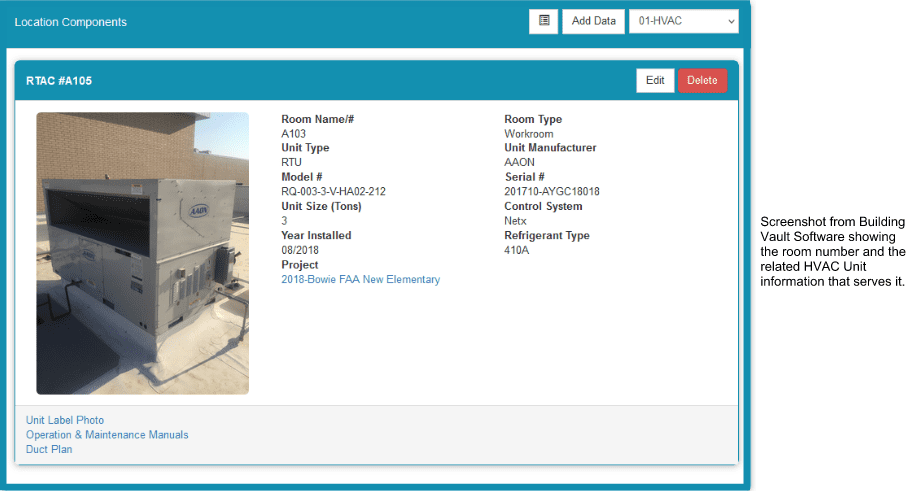 What About Existing Facilities?
In an already well-established facility, there's still hope! The following 4 steps will get your facility data organized and more easily accessible:
Confirm the accuracy of your building maps.
Make changes as needed to finalize your room numbers.
Gather all information regarding existing facility systems.
Apply the new numbering system to your facility systems through reprogramming if necessary.
At Ex3 Facility Solutions, we know that facility administrators are always hoping for easier ways to organize their data and maintain building health. Keeping track of information can be overwhelming, but we're here to help. Reach out to Ex3 Facility Solutions today!
info@buildingvault.com