Home > Learn More > About Us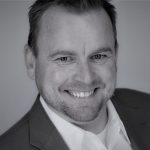 Randy Edgar, Founder & CEO
With 25+ years in the construction industry, Randy has primarily managed school construction – both as the general contractor and an owner's rep for districts. Let's just say he's seen his fair share of plan rooms, 3-ring binders and random digitized files on external drives. His vision to fuse the meticulous details of planning and construction into an organized, cloud-based platform for the life of a building is what you now have in Building Vault.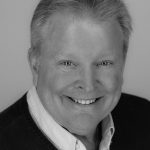 Jerry Palermo, Partner
Jerry has served in multiple roles for school districts over the last 35+ years. His passion to serve administrations well is evidenced by a drive to improve processes and efficiencies. His first-hand understanding of school districts keeps our team focused on the ultimate user experience for our Building Vault clients. Jerry's affectionately known as "Pops" around the office.
Our independent developer has over 20 years of software and programming expertise including both the US military and SAS, where he created solutions for multiple clients of various industries.
As a Building Vault client, you can choose to host your data on a dedicated Building Vault server or on your own server. We're happy to schedule conversations to discuss specific IT questions.